Quick Sketch: Online photo to sketch converter.
Turn digital images into sketches. Simple filters are used to create a quick outline drawing. Load an image select Sketch and the program starts the drawing. It begins with a faint outline and gradually fills it in. Select Edges to use edge detection.
Watch the program create the drawing. Stop it when the drawing is filled in enough. The idea is to end the drawing before it is finished so it looks like a sketch. Change the grayscale filter to 0 for colored pictures. Sketches are usually gray but the effect also works on colored photos.
It is quick and easy. Covert your photos and see how they look. If the sketch is too dull or faded then try using the Intensity option. I added it so I could make the lines darker.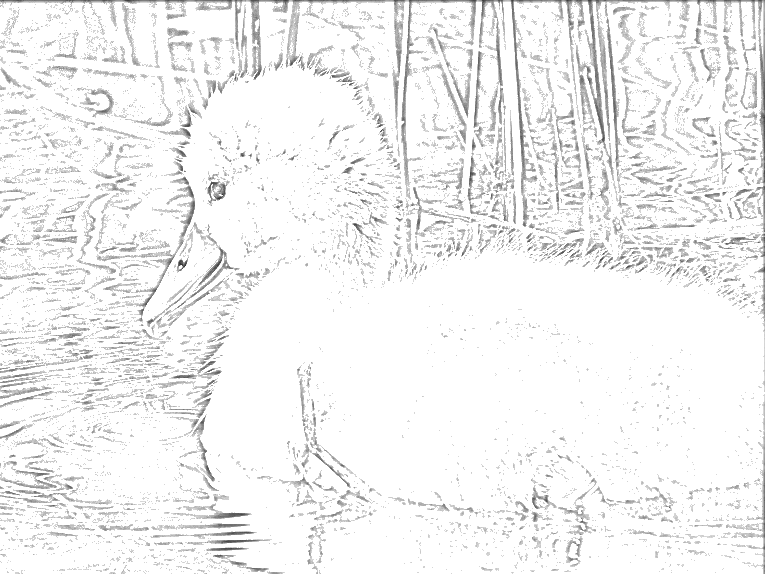 The sketches above were made from photos I took with my camera. There is a lot of white space because they are outline drawings. Creating edge images or outline drawings is an easy way to make a good looking sketch.
You can change the display size and the color filters. If the result is too dull try changing the contrast and saturation.
Attribution is appreciated. While you are sharing your art please share a link. Let people know what you used to make it. The public domain image below is for testing. Use the Upload image option to change them.