AI Art Generator: Style Transfer
Make art using machine learning. AI style transfer takes the content of one image and paints it using the style of the second. Provide 2 images. Then click a button and get a smart computer program to do the work for you. Expect the new image to contain shapes from the content picture and colors from the style image.
Combine a selfie with various photos and you may end up with images that look like they were made by different artists. Style implies that you use paintings created by famous artists that are done in their style. But you could get the style from a photo of your dog that was taken with your phone. Most images will work.
Getting the results you want takes some trial and error. It does not always turn out the way you expect. Experiment with different style images. Then use the best ones to turn your favorite photos into art.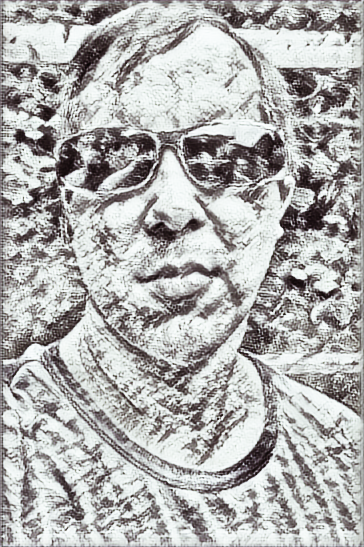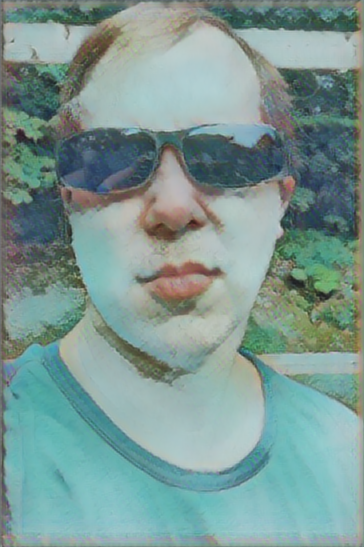 I used a sketch of a leopard head for the first and a renaissance painting for the second. You can change the display size, the size of the canvas and the position of the images. If the result is too dull try changing the contrast and saturation. Transfering the style of one picture to another may take a few minutes.
For faster results and too prevent the browser page from crashing, limit the number of windows and programs you have open. It will not work if your computer is low on memory. You may get a message saying the page has become unresponsive. Choose to wait so the program can finish.
Phones and older computers may have trouble doing the style transfer with large images. That is why I added the size options. You are limited by your computer's graphics processing unit. The laptop computer I tested this program on was bought in 2020 and has 5GB of GPU memory. It struggled at the largest size.
Attribution is appreciated. While you are sharing your art please share a link. Let people know what you used to make it. The two pubic domain images below are for testing. Use the Upload image option to change them.
---
&nbsp &nbsp
---

PNG

Make great AI art. For tips, examples and detailed instructions visit How to Make AI Art.

Copyright Michael Hadwen, 2021