!Copyright Michael Hadwen https://hubpages.com/@mikejhca, http://www.mikes-space.com>
3D Animation: Create a 3D Effect Without Glasses.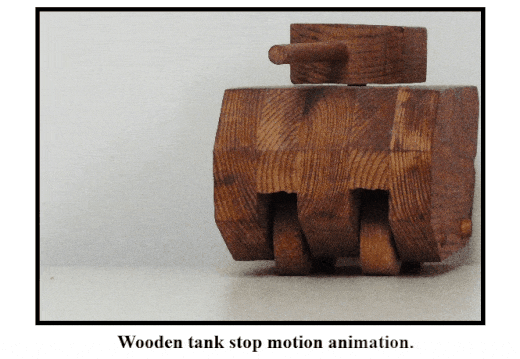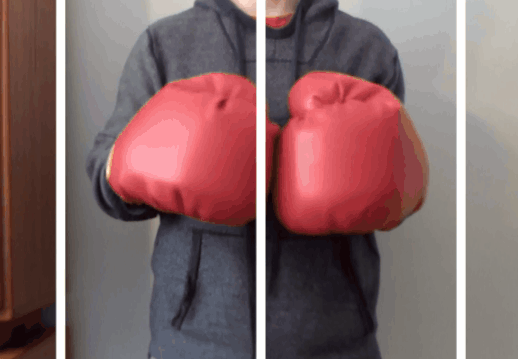 A real three-dimensional image can be made with 2 pictures. They are easy to make but require special glasses. 3D-ish or partially 3D images that don't require special glasses can be made using animated images. Take a series of pictures or a video. Load the images and edit them to create the illusion of depth. Then save them as an animated Gif or video. Short videos work best for moving objects.
I moved a wooden tank while taking pictures for a stop motion animation. Then I added fake borders and text for a 3D breakout effect. It is one of the first animations I created with my program. For the second picture I added bars in front of the background. As my fist moved forward I erased some of the bar. The bars appear to be at the very front. Then the glove appears to be in front of the bars. Try making your own.
---
Start by opening the menu and choosing a canvas size. The options are small, screen width, screen height and full. 'Capture' takes a webcam picture. 'Back' and 'Front' load images. The views are camera, video & animation. Save as a GIF, PNG, video or zip. Use zip to backup your work. You can load images, videos and zipped files. Check the 'Capture' box to capture images from a loaded video.




Checking 'Move' and clicking the canvas allows you to move the foreground image with the arrow keys. Use + and - to control the size. Create a video of the movements by checking and unchecking the Record option. Then capture the picture frames. Control the speed with the 'By' value.




This program was designed for creating 3D-ish animations. To learn how to create a 3D effect visit the link below.

How to Make a 3D Animated Gif with examples.



You are free to post the images you made using this program with appropriate credit. When posting videos or photos made with this program please link back to this page. The recorded videos will be saved as WEBM. You can convert them to MP4 by going here




I have been using this program to make 3D animations but it is not finished. Updates are coming.

Version 1.5, Copyright Michael H